Gujarati Khatta Mag – Green Moong in Buttermilk Curry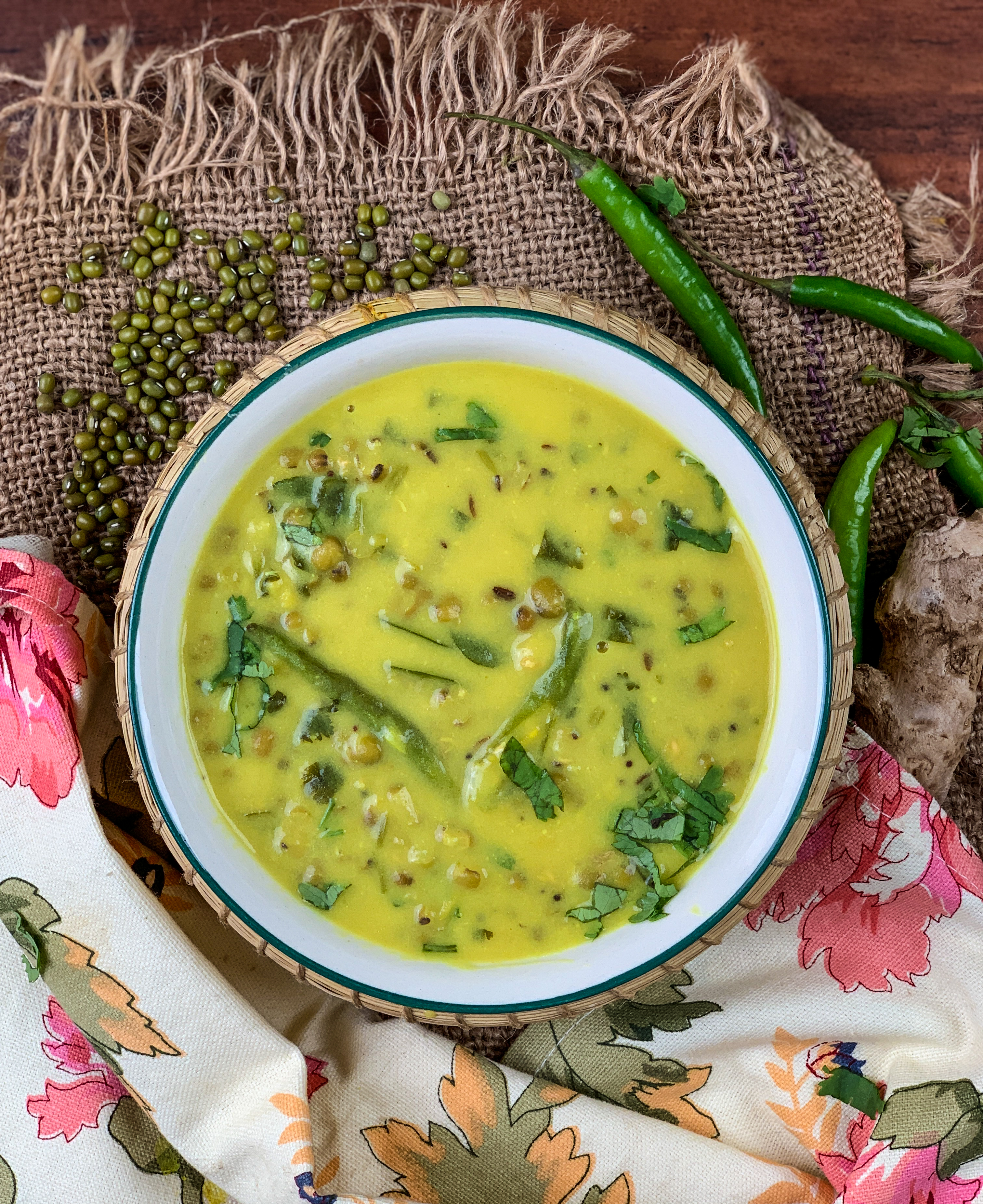 Khatta Mung / Moong Recipe is a delicious preparation of green moong beans what is cooked and simmered in a spicy yogurt curry. This Khatta Moong recipe is my mother-in-law's signature dish that the first time she made it I fell in love with it. Green Moong when combined in butter milk along with the simple and delicate flavours of asafoetida and ginger makes this dish a perfect comfort food. I have this deep belief that by applying less complicated cooking techniques and using simple and few ingredients one can bring out the true flavors of a dish.
The Sattvic diet is a diet that I have been following ever since I was a child. In efforts to revive and share recipe for this diet for more healthier lifestyle, I will be mentioning whether a particular recipe is Sattvic or not in each of my recipes. I hope you enjoy cooking Sattvic food.
Serve the Gujarati Khatta Moong along with Phulka's, Aloo Gobi Sabzi for a simple weekday lunch.
Here are more similar recipes to try
Source – www.archanaskitchen.com